Echoes of Love

Stack Size: 1/3

{Fidelitas' Spike} {Two-Implicit} {Corrupted}



"I gave up my body for you. I gave up my name for you. And one day I shall give up my life for you."



~price 7 chaos
1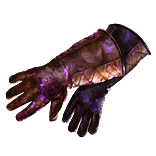 Allelopathy
Sorcerer Gloves

Requires Level

69

,

97

Int

Grants Level 22 Blight Skill
20% increased Damage over Time
112% increased Energy Shield
10% increased Area of Effect
Blight has 23% increased Hinder Duration
You cannot be Hindered

"Nothing is more natural than competition.
One feasts, another starves.
One blossoms, another withers.
And one cannot catch the golden sunlight
without casting a bitter shadow."
- Cadiro Perandus

~price 1 chaos

First Snow
Cobalt Jewel

4% increased Damage



8% increased Projectile Damage
With at least 40 Intelligence in Radius, Freezing Pulse fires 2 additional Projectiles
With at least 40 Intelligence in Radius, 25% increased Freezing Pulse Damage if you've Shattered an Enemy Recently
Corrupted

Cadiro watched young Chitus play in the frostbitten grass, care-free, happy,
and unburdened by the responsibility the Perandus scion would soon endure.

Place into an allocated Jewel Socket on the Passive Skill Tree. Right click to remove from the Socket.

~price 5 chaos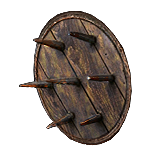 Death Rook
Alder Spiked Shield

Requires Level

58

,

74

Dex,

74

Int



2% chance to Dodge Attack Hits



+78 to maximum Life
27% increased Mana Regeneration Rate
17% increased Stun and Block Recovery
+7% Chance to Block Spell Damage if you have Blocked Spell Damage Recently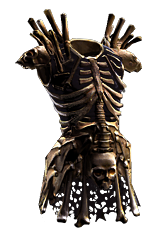 Loath Veil
Carnal Armour

Requires Level

71

,

88

Dex,

122

Int



+21 to maximum Mana



+19 to Evasion Rating
+100 to maximum Life
+23 to maximum Mana
+36% to Fire Resistance
+28% to Cold Resistance
16% increased Stun and Block Recovery

~price 2 chaos

Bramble Bliss
Crimson Jewel

10% increased Damage
+15% to Critical Strike Multiplier with Two Handed Melee Weapons
15% increased Critical Strike Chance with Cold Skills

Place into an allocated Jewel Socket on the Passive Skill Tree. Right click to remove from the Socket.

~price 2 chaos

Ancient Iridescence
Ghastly Eye Jewel

Requires Level

46



+15% to Fire Resistance
Minions have 8% increased Movement Speed
Minions deal 4 to 8 additional Cold Damage
Minions deal 5 to 19 additional Lightning Damage

Place into an Abyssal Socket on an Item or into an allocated Jewel Socket on the Passive Skill Tree. Right click to remove from the Socket.

~price 3 chaos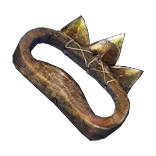 Empyrean Bane
Great White Claw

Physical Damage:

41-94


Critical Strike Chance:

6.50%


Attacks per Second:

1.48


Weapon Range:

11



Requires Level

58

,

81

Dex,

117

Int



+46 Life gained for each Enemy hit by Attacks



Adds 11 to 16 Physical Damage
Adds 1 to 6 Lightning Damage
14% increased Attack Speed
42% increased Mana Regeneration Rate
Attacks with this Weapon Penetrate 10% Fire Resistance
When you Kill a Rare Monster, 29% chance to gain one of its Modifiers for 10 seconds

The Drunken Aristocrat

Stack Size: 1/8

{Divination Distillate}



The finer the brew, the harder it is to remember drinking it.



~price 1 chaos
1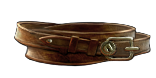 Corpse Clasp
Leather Belt

Requires Level

43





+34 to maximum Life



5% reduced Enemy Stun Threshold
+89 to maximum Life
+24 to maximum Mana
+16% to Cold Resistance
+7% to Chaos Resistance

~price 2 chaos

Honour Cut
Crimson Jewel

Requires Level

32





You cannot be Maimed



+8 to Strength and Intelligence
14% increased Critical Strike Chance with Cold Skills
12% increased Area Damage
Corrupted

Place into an allocated Jewel Socket on the Passive Skill Tree. Right click to remove from the Socket.

~price 8 chaos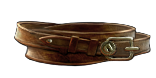 Blight Strap
Leather Belt

Requires Level

48





+35 to maximum Life



+82 to maximum Life
+37% to Cold Resistance
27% increased Stun Duration on Enemies
11% increased Stun and Block Recovery

~price 2 chaos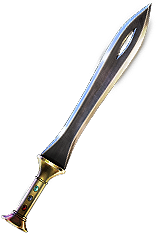 Scaeva
Gladius

Physical Damage:

136-229


Critical Strike Chance:

6.00%


Attacks per Second:

1.30


Weapon Range:

11



Requires Level

60

,

113

Str,

113

Dex



40% increased Global Accuracy Rating



Adds 82 to 151 Physical Damage
20% increased Critical Strike Chance
0.3% of Physical Attack Damage Leeched as Life per Red Socket
+10% to Global Critical Strike Multiplier per Green Socket
0.3% of Physical Attack Damage Leeched as Mana per Blue Socket
8% increased Global Defences per White Socket
60% increased Global Critical Strike Chance when in Main Hand
+8% Chance to Block Attack Damage when in Off Hand

Even from the back rows,
the whistling steel was mesmerising.
They watched the dance in the arena dust, silent as the dead.
A spell only broken by the spilling of blood.

~price 2 chaos

The Storm Spire

Cold ocean winds whip across the sharp stones where two yet battle for control.



Right-click to add this prophecy to your character.

~price 1 chaos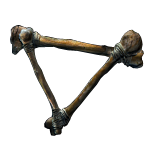 Pain Wish
Fossilised Spirit Shield

Quality:

+20%



Requires Level

59

,

141

Int



15% increased Spell Damage



92% increased Spell Damage
57% increased Mana Regeneration Rate
+1 to Level of all Lightning Spell Skill Gems
Gain 8% of Cold Damage as Extra Chaos Damage

~price 30 chaos

Imperial Legacy

Stack Size: 1/22

{Six-Link Imperial Bow} {Item Level:} {100}



A life lost, A legacy born.



~price 2 chaos
1

Brawn
Crimson Jewel

Requires Level

32





You cannot be Hindered



5% increased Strength
5% increased Dexterity
13% reduced Intelligence
Corrupted

"Take your time, make all your plans.
Then tell me which plan
pulls my axe from your ribs."
- Barkhul, the Butcher

Place into an allocated Jewel Socket on the Passive Skill Tree. Right click to remove from the Socket.

~price 2 chaos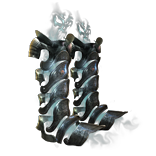 Alberon's Warpath
Soldier Boots

Requires Level

49

,

47

Str,

47

Int

15% increased Strength
Adds 1 to 80 Chaos Damage to Attacks
+202 to Armour
+12% to Chaos Resistance
20% increased Movement Speed
+1 to maximum number of Skeletons

Alberon walked among the accursed,
and they welcomed him.

~price 1 chaos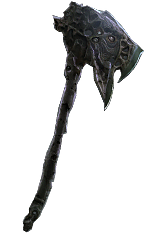 Rune Roar
Wraith Axe

Physical Damage:

82-137


Critical Strike Chance:

5.00%


Attacks per Second:

1.42


Weapon Range:

11



Requires Level

54

,

134

Str,

59

Dex

Adds 2 to 25 Lightning Damage
18% increased Global Accuracy Rating
15% increased Light Radius

~price 1 chaos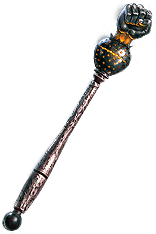 Breath of the Council
Carnal Sceptre

Physical Damage:

154-357


Critical Strike Chance:

6.00%


Attacks per Second:

1.20


Weapon Range:

11



Requires Level

66

,

113

Str,

113

Int



Adds 2 to 59 Lightning Damage



276% increased Physical Damage
93% increased Chaos Damage
10% increased Area of Effect
Chaos Skills have 40% increased Skill Effect Duration
Corrupted



Breathe deep, and give yourself over to eternity.



~price 5 chaos

Bramble Essence
Cobalt Jewel

+15% to Critical Strike Multiplier for Spells
14% increased Mana Regeneration Rate
7% increased Trap Throwing Speed
10% increased Area Damage

Place into an allocated Jewel Socket on the Passive Skill Tree. Right click to remove from the Socket.

~price 10 chaos

Notable Medium Cluster Jewel of Potential

Adds 6 Passive Skills
Added Small Passive Skills grant: 15% increased Warcry Buff Effect

1 Added Passive Skill is Lead By Example
1 Added Passive Skill is a Jewel Socket

Place into an allocated Medium or Large Jewel Socket on the Passive Skill Tree. Added passives do not interact with jewel radiuses. Right click to remove from the Socket.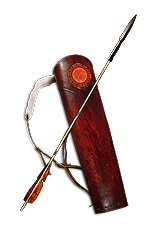 Tempest Hail
Penetrating Arrow Quiver

Requires Level

52





Arrows Pierce an additional Target



+40 to Dexterity
Adds 4 to 6 Physical Damage to Attacks
Adds 9 to 18 Fire Damage to Attacks
+32% to Global Critical Strike Multiplier
+70 to maximum Life
+33% to Cold Resistance
Corrupted

~price 4 chaos