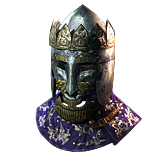 Rift Crown
Magistrate Crown

Requires Level

60

,

64

Str,

64

Int



40% increased Frostbolt Damage



+2 to Level of Socketed Minion Gems
19% increased Armour and Energy Shield
8% increased Rarity of Items found
+45% to Cold Resistance
Reflects 10 Physical Damage to Melee Attackers

~price 7 chaos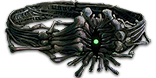 Stygian Vise

Has 1 Abyssal Socket





Unidentified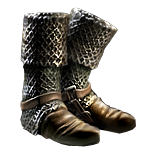 Vengeance Tread
Legion Boots

Requires Level

58

,

54

Str,

54

Int

+34 to Strength
6% increased Rarity of Items found
+39% to Cold Resistance
30% increased Movement Speed
6% chance to Dodge Attack Hits

~price 7 chaos

Havoc Circle
Two-Stone Ring

Requires Level

40





+13% to Fire and Cold Resistances



+18 to Intelligence
9% increased Fire Damage
+13 to maximum Energy Shield
+55 to maximum Life
+74 to maximum Mana
+13 Life gained on Kill
Non-Channelling Skills have -7 to Total Mana Cost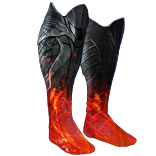 Gang's Momentum
Legion Boots

Requires Level

58

,

54

Str,

54

Int

170% increased Armour and Energy Shield
+56% to Fire Resistance
25% increased Movement Speed
13% chance to Ignite
36% increased Damage against Ignited Enemies



Become one with the unstoppable flame.

Coated Shrapnel
Crimson Jewel

Minions deal 5% increased Damage



Traps and Mines have a 25% chance to Poison on Hit
Passive Skills in Radius also grant: Traps and Mines deal 2 to 5 added Physical Damage
Corrupted

The Ezomytes have a saying:
Take everything and waste nothing.

Place into an allocated Jewel Socket on the Passive Skill Tree. Right click to remove from the Socket.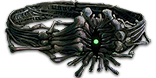 Blight Snare
Stygian Vise

Requires Level

60





Has 1 Abyssal Socket



+13 to maximum Energy Shield
+52 to maximum Life
+21% to Fire Resistance
+17% to Lightning Resistance

~price 12 chaos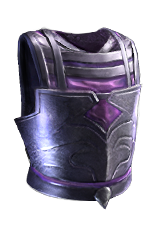 Damnation Sanctuary
Necromancer Silks

Requires Level

59

,

160

Int

+47 to Intelligence
+115 to maximum Life
8% increased maximum Life
+42% to Lightning Resistance
Regenerate 0.6% of Energy Shield per second

~price 15 chaos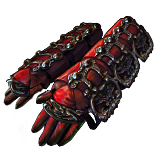 Tempest Touch
Carnal Mitts

Requires Level

50

,

39

Dex,

39

Int

+7 to maximum Life
+33% to Fire Resistance
+32% to Lightning Resistance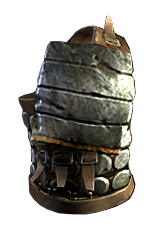 Grim Salvation
Battle Plate

Requires Level

59

,

114

Str

+46 to Strength
90% increased Armour
+72 to maximum Life
+24% to Lightning Resistance
+31% to Chaos Resistance
6% reduced Chaos Damage taken over time

~price 15 chaos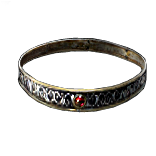 Beast Salvation
Steel Circlet

Requires Level

57

,

101

Int



Incinerate has +1 to maximum stages



+13 to maximum Energy Shield
26% increased Energy Shield
+19 to maximum Mana
+44% to Cold Resistance
+40% to Lightning Resistance
10% increased Stun and Block Recovery

~price 5 chaos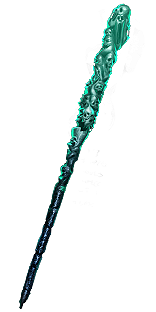 Dying Breath
Iron Staff

Physical Damage:

12-36


Critical Strike Chance:

6.40%


Attacks per Second:

1.30


Weapon Range:

13



Requires Level

13

,

27

Str,

27

Int



+18% Chance to Block Attack Damage while wielding a Staff



18% increased Cast Speed
18% increased maximum Mana
18% increased Area of Effect of Aura Skills
18% increased Area of Effect of Curse Skills
Nearby Enemies have 18% increased Effect of Curses on them
Nearby allies gain 18% increased Damage
18% increased effect of Non-Curse Auras from your Skills

The whispers of the dead
Carry wisdom for the living,
If you are willing to give your life
To listen.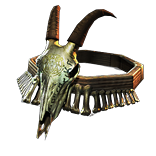 Pain Corona
Necromancer Circlet

Requires Level

60

,

112

Int



40% increased Fireball Damage



+41 to maximum Energy Shield
+32 to maximum Life
Regenerate 7.9 Life per second
+30% to Fire Resistance

~price 7 chaos