Pulverise Support

Requires Level

54

,

87

Str



Supports melee attack skills.



Supported Skills have 30% increased Area of Effect
Supported Skills have 15% less Attack Speed
Supported Skills deal 51% more Melee Area Damage

This is a Support Gem. It does not grant a bonus to your character, but to skills in sockets connected to it. Place into an item socket connected to a socket containing the Active Skill Gem you wish to augment. Right click to remove from a socket.

Apocalypse Gorget
Jade Amulet

Requires Level

64





+30 to Dexterity



+74 to maximum Life
+52 to maximum Mana
21% increased Rarity of Items found
+41% to Fire Resistance
+38% to Lightning Resistance

~price 10 chaos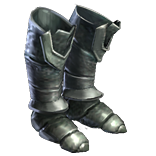 Foe Sole
Antique Greaves

Quality:

+20%



Requires Level

38

,

67

Str

+28 to Dexterity
+75 to maximum Life
+35% to Fire Resistance
+14% to Cold Resistance

~price 1 chaos